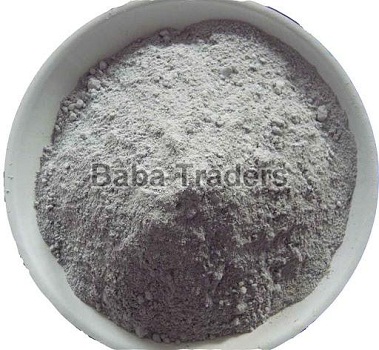 Micro silica is known as silica fume. It is a non-crystalline/amorphous compound of SiO2. It is such a micro fine powder that it can be used in commercial business.
Silica fume is an excellent concrete admixture with advanced engineering properties. It reduces corrosion and cracking, and improvement in strength and durability. There are many concrete applications as well.
Advantages in Concrete Business:
Micro Silica Traders in West Bengal have made it the best solution in cementing their place in the real estate industry. It significantly improves durability and reduces cracking due to heat generation. It can easily save the material from acidic water and sulphates. The applications and advantages have numerous testing illustrations as well.
While the mixture of micro silica with cement is not harmful, but there is no warranty for its acute toxicity.
Preparation of Micro Silica:
The addition of the elements like micro silica keeps the mixture solid for a long time. It has given the long-term goal with its partial addition.
It is made using the amorphous polymorphism of Silicon dioxide. The manufacturing process starts via the carbothermic reduction of pure quartz material in arc furnaces.
We usually mark Silica as the common sand while micro silica is its advanced form used by people who do not commit any compromise in material quality. It is also the key compound in preparing glasses.
Micro Silica-The Admixture:
It is popular as a mineral admixture with fine graded solid sphere particles of Silicon dioxide. It is condensed in silica fume with ferrosilicon & metallic silicon process with high-temperature arc furnaces.
Types of Silica Available in West Bengal:
The common crystalline silica refers to the quartz that is available in gravel, sand. Granite, clay, and other rocks. Non-crystalline forms are found in silicon, silicon carbide, and glass. These materials make the material more toxic.
Properties:
There are a bulk of chemical & physical properties like colour, hardness, boiling & melting point, and reactivity.
Milky quartz simply refers to the silica with liquid or bubbles inclusion to make the mixture white. It persists at higher reaction thermal points.
Metakaoline is the alternative to micro silica with higher strength.
Bonding of Silica Fume with Cement:
The fume is mixed with Portland cement to have excellent concrete properties. We get superior bond strength, concrete strength, and excellent resistance as well.
It also blocks the concrete pores so that we get great structural buildings.
As it is the mineral admixture of strong embedment and rein for cements from aggressive materials.
Difference Between Silica Fume and Micro Silica:
Micro Silica is a fine particle and is usually made for high-profile concrete projects. It is mainly the chemical processing of ashes.
Silica fume is the non-crystalline yet highly durable and prominent form of Silicon Dioxide.
For having greater concrete strength, we must add something that will create an excellent structure along with overwhelming features. Moreover, its existence in smaller quantities will also replace the Portland cement as well even without the rise in demand of water supply.
It is quite a reaction and must be taken away from its reactive agents. Such a reactive pozzolan is induced in many ongoing real estate projects in West Bengal.
It injects high-performance features with concrete. And the overall cost is also manipulated without using much cement. You may bear some extra cost, but you will get overall be satisfied by this agent.
For more facts and understanding, you may contact Micro Silica Traders in West Bengal. Moreover, there are several features and specifications of Silica fume.
Get a healthy construction and keep yourself inside a safe structure.