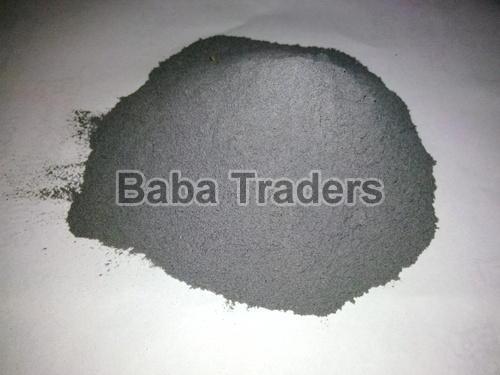 Microsilica is an amorphous or non-crystalline polymorph of silicon dioxide. It is a byproduct of silicon and is available in ultrafine powder. Microsilica's production process and application process are completely different from fumed silica. Micro silica is useful for high concrete performance.
Siliceous fly ash, calcareous fly ash, slag cement, portland cement, and silica fume are the essential application segment of micro silica. It is an ultra-fine material with spherical particles that is very tiny in shape. It is approximately 100times smaller than average cement. It is an essential component of cement. Authentic micro silica suppliers in India supply excellent micro silica at an affordable price.
The Application Segment of Silica Fume
Micro silica is extremely fine particles with high silica content. Microsilica is very effective for pozzolanic material. As per the standard specification, micro silica is a unique cementitious mixture. Building constructors use microsilica in the cement concrete to improve its properties.
Silica fume reduces the concrete's permeability, protecting the reinforcing steel from corrosion. It can provide bond strength, compressive strength, and abrasion resistance capacity. It can improve the mechanical formation of the cement and increase its strength.
Even people use microsilica for landfilling. Microsilica is useful for forming triple blend cement that improves the cement's consistency and hardness. If building constructors want to build a strong building, they should use microsilica with cement.
The Usefulness of Micro silica in Construction Site
Microsilica can reduce the thermal cracking that occurs by the heat of the cement hydration and enhance the durability to attack by acid waters and sulfate. If any building structure is damaged due to fire, it can be compensated with micro silica. Expert system technology signifies the potential for a systematic assessment of fire-damaged buildings.
Due to its unique advantages, micro silica is one of the users entering properties. Major construction throughout the world uses micro-silica to create a robust quality building that lasts for 100 years. If a building constructor wants to enhance the durability and strength of a building from serious environmental degradation, they should use micro silica with the cement mixture.
Formulation of MicroSilica
Microsilica is a powdery byproduct of silicon and Ferro-silica from limestone, iron, and quartz. Due to the unique composition, micro silica can work great with calcium aluminate cement that prevents high alumina cement conversion. The unique combination of calcium aluminate cement and microsilica is one of the important building materials of modern building structures. The dust from electric furnaces is made up of micro silica to make the concrete more potent and useful.
Advantages of Microsilica
The enormous benefits of using microsilica for the building construction process are as follows-
• Microsilica is a neutral inorganic filler with stable chemical and physical properties. It doesn't have any crystalline water that can hamper the building construction process.
• Microsilica is a good infiltration for various types of resin. Good absorption capacity and easy mix feature make it unique in the construction world.
• The size of each microisilica is very reasonable that has strong wear resistance capacity and hardness. It provides compressive strength and wear resistance capacity.
• Micro silica has a unique thermal conductivity capacity, increasing the flame retardancy feature.
• Due to the fine grain size, micro silica is very effective for several construction applications.
• The unique chemical composition of the micro-silica makes it unique and does not react with acids or alkaloids. Frost resistance capacity is another unique benefit of micro silica.
Authentic micro silica supplier in India always tries to provide the best quality micro silica at an affordable price. But compare the rate with other micro silica suppliers before final buying.