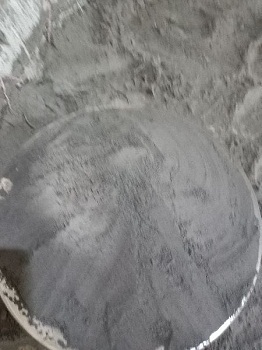 In the current time in the construction industry there are so many materials being mixed to increase the strength, provides better resistance from corrosions and improve the concentration quality of the concrete. Out of them the rising demand for Micro Silica and Rice Husk ash in India has seen a significant surge in recent times.
As these two materials are affordable and provide some much-needed improvements in the recent time construction industry. Not only in India, many Micro Silica and Rice Husk Ash exporters also exported these products abroad as well.
Rice Husk Ash
Partially to replace the cement in the construction industry rice husk ash is in demand these days. But the one question that may arise is what husk ash is and why it is being used in the concrete industry.
The ash is collected after the complete burning of the husks that are being obtained from paddy. And the obtained husks were then burnt at high temperatures to get pure black ash. Usually, 200 K.gs of husks produce only 40 k.gs of ash after complete burning. This ash is used in waterproofing, in ceramic glaze, in some types of special paints etc.
And the main reasons why the construction industry is switching to using this ash in concrete are discussed in the below points
• Because it is a by-product of paddy that means it reduces environmental pollution.
• Provides robust compressive strength to concrete which ensures the longevity of the construction.
• The high presence of silica allows the creation of a pozzolanic admixture.
• Have good shrinkage properties which help to improve the durability of concrete.
• Protects sulphate attack, carbonation, chloride attack etc.
Micro Silica
It is also known as Silica Fume and it is a by-product of silicon and ferrosilicon. Micro Silica is a very fine non-crystalline ingredient. It is a by-product of Silicon or other materials containing silicon and obtained while manufacturing these materials. Micro silica is collected in a cloth bag after when it cools and condenses.
Some of the major reasons why Silica Fume is being used extensively is
• For constructing high strength building structures Silica is used along with cement widely.
• For constructing building floors, overlays, marine structures and decks etc silica fumes are used.
• For increasing the strength of the concrete silica is mainly used.
• In the construction of multi-storey building structures.
• In marine columns and piles, mine tunnel linings, rock stabilization etc. in almost every construction silica fume plays a vital role.
• Have no effects on environmental pollution.
Using both RHA and Micro Silica in the construction industry has multiple advantages. And above all the major benefit is that both of these materials are environmentally friendly and will have no major impact in future.
If RHA or micro silica is used in the right proportion then not only the life of the concrete structure will improve but also other major properties will also be much improved. And due to the rising demand, the Rice Husk Ash manufacturers in India are hoping to make good revenue out of this business.